Take Reading Notes – A Reminder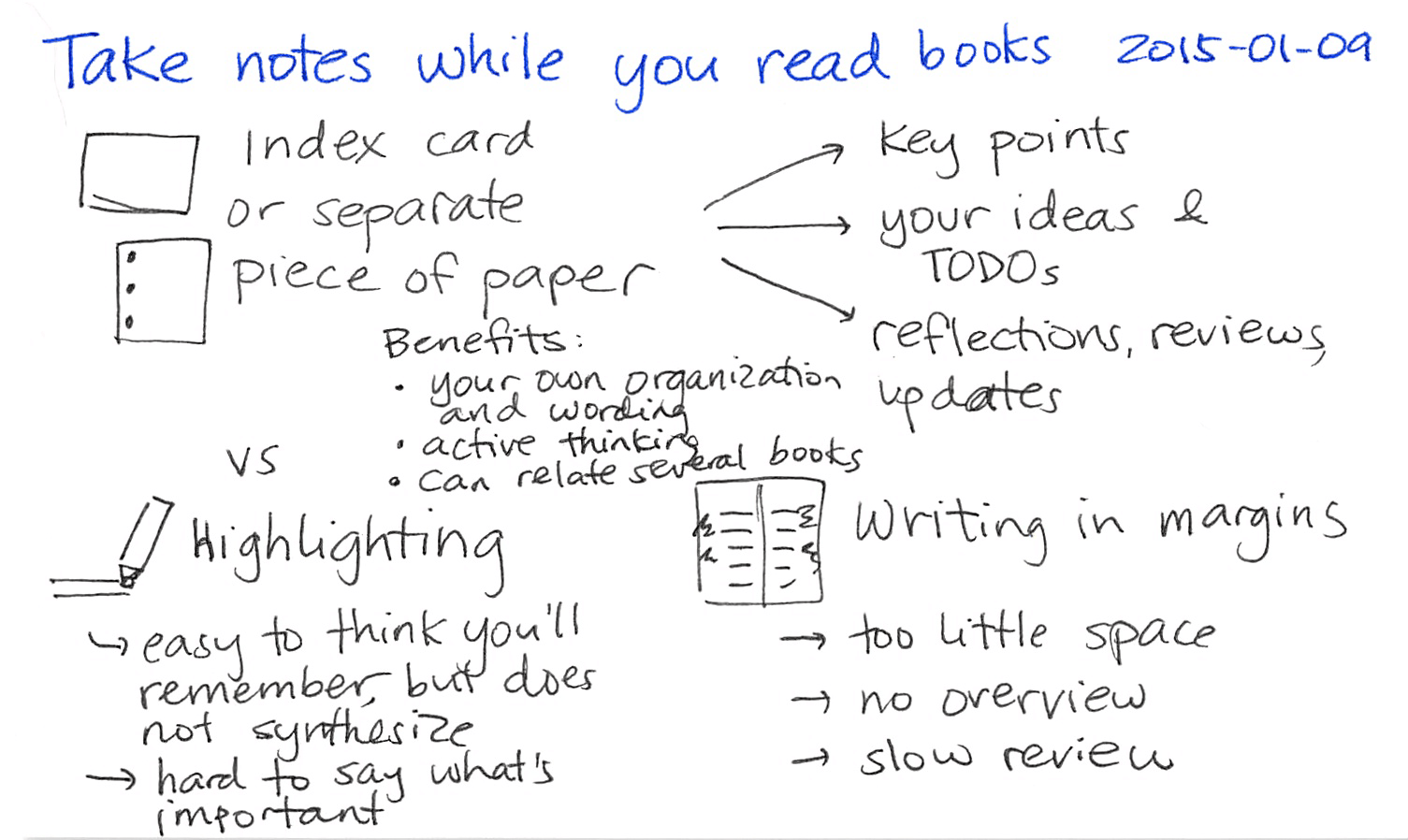 Here's a reminder why making marks in books alone isn't such a good idea: they are hard to interpret. Margins are too narrow for notes. So write reading notes on index cards or in notebooks.
You might want to take a look at Reading – Putting it all together to find out why highlights alone don't suffice for information retention.