The Archive: 3rd Anniversary
This week marks 3rd year of The Archive being available in public. In March 2018 we published the final release. To celebrate this anniversary, we have a special treat for you to share the joy with friends!
We asked ourselves what there is that we could give back to show our appreciation of the community. What is even better than receiving a gift from someone? Well, giving a gift!
So here's this year's surprise: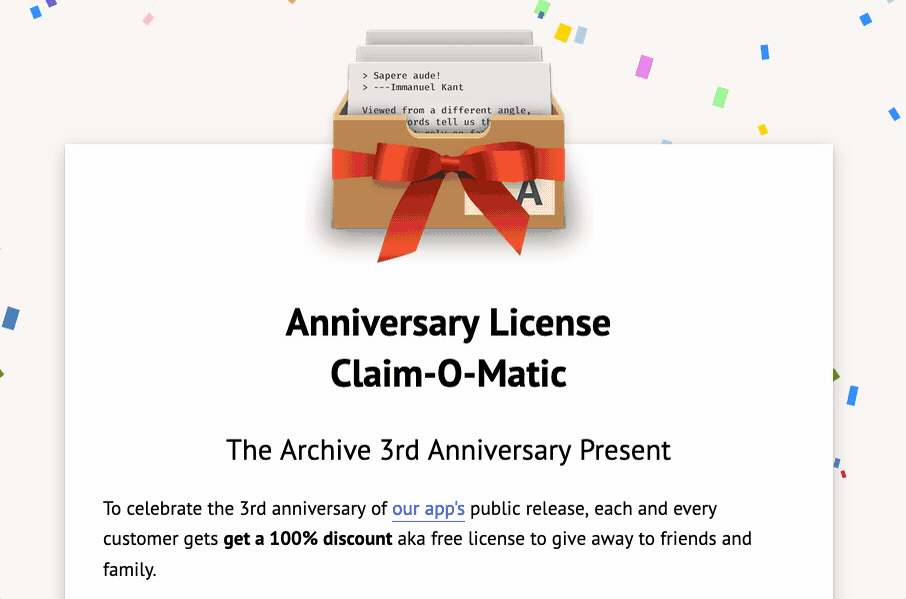 Everyone who bought The Archive in the past 3 years up to March 16th gets a free license for the app to give away.
Head to our Anniversay License Claim-O-Matic and – in perfectly accurate German fashion – fill out the exciting form there. The thing runs until end of March.
This means that every customer can give away 1 free license to someone else. And in case you have trouble with the form because your cat swallowed your old email account, just get in touch with us.
Happy app anniversary everyone!