The Archive is Ready for macOS 13 Ventura
The Archive is ready for Apple's latest version of macOS, available since the start of this week.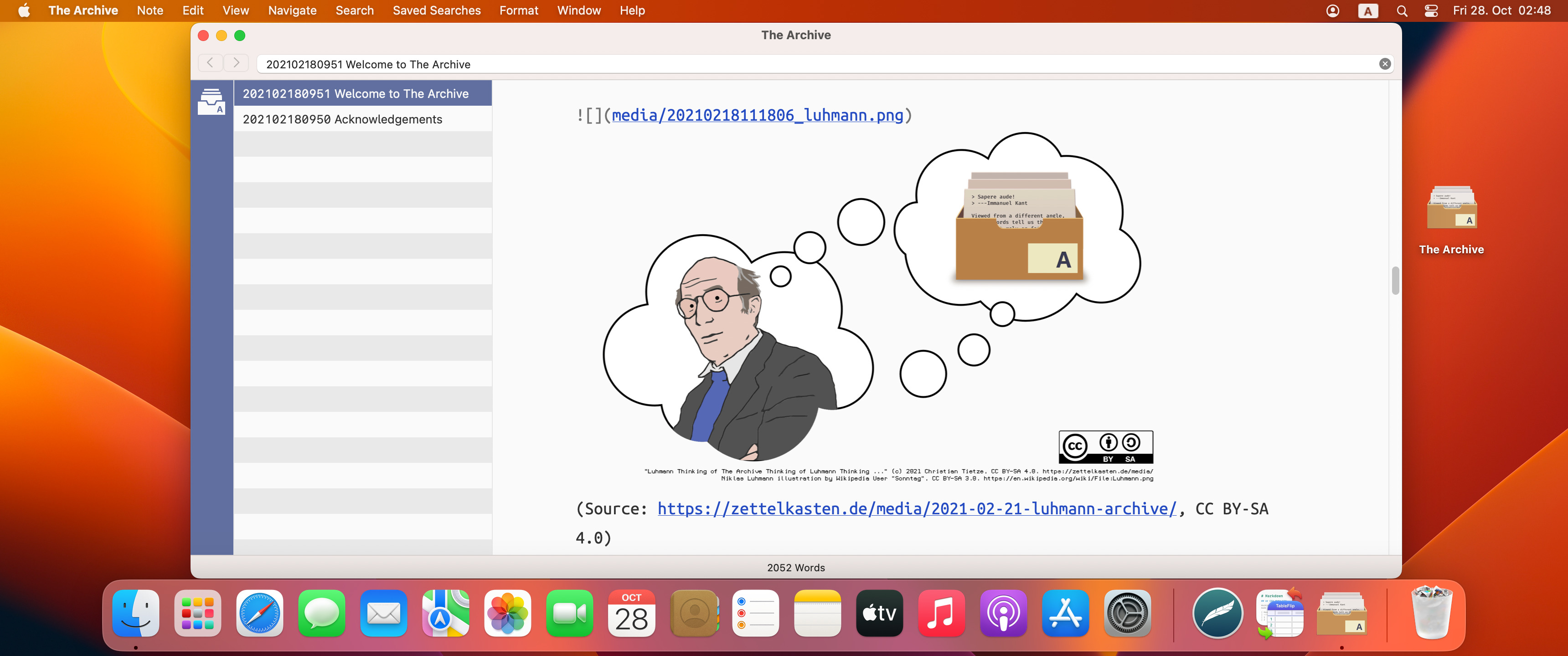 We recommend you wait with upgrading to macOS 13 Ventura until 13.1 comes out, if you haven't already, because the initial .0 releases often ship with annoyances or bugs that get sorted out in minor updates a couple of weeks later.
And to everyone on Ventura, enjoy The Archive as usual!
P.S.: An update to The Archive that improves image import, especially via clipboard, will arrive in a short while.