Posts tagged "emacs"
On Friday, David Wilson of System Crafters hosted a 2 hour live-stream about Emacs org-roam to answer viewer questions after his previous org-roam v2 video demo and talk about the Zettelkasten Method in general. Sascha and I joined the chat, too, and overall we had a good time and interesting things were discussed with the nice folk in the chat. David's recapture of the Zettelkasten basics is spot-on, and his pragmatic thinking promises good things to come from him!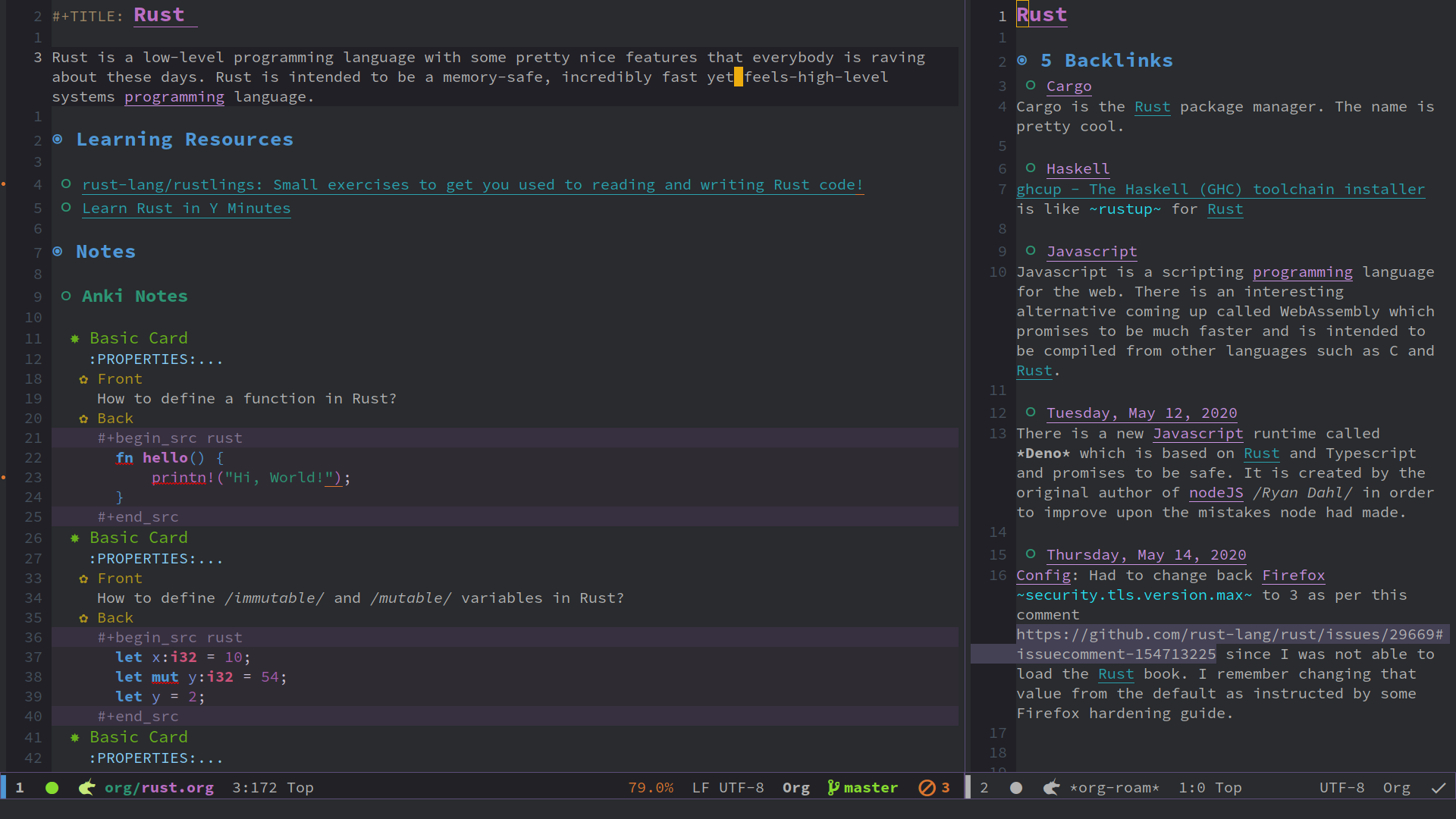 Last week, free and open source knowledge management package org-roam was updated to version 2. org-roam is an Emacs package (or "plug-in" as we normies would call it) that adds Zettelkasten features to connect small pieces of knowledge.