Posts tagged "image"
In this video, Sascha demonstrates how you can get stuff from the physical world into the digital: by capturing images of sketches on paper with The Archive, and turning on our shiny new inline image preview function to see the sketches inside his notes.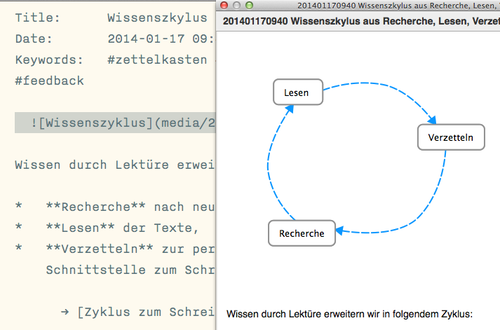 nvALT sports features which are not so well-known. You can make it work with an image repository to easily include images in your Zettel notes. I don't make heavy use of the preview at all, but when I do, it's mostly because I want to take a look at images. For this purpose, I decided to stick to a simple folder structure and customize the preview template to work with it.